For more than 35 years, D&D Carpentry has been designing and building dream homes for your friends and neighbors. Our team includes some of the area's most skilled carpenters, masons and designers – all dedicated to creating the personalized home that fits your needs today and for generations to come.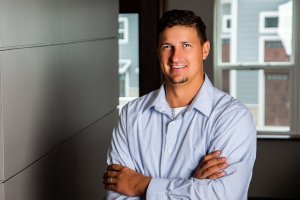 Tyler joined D&D Carpentry immediately after graduating from high school. He began his career as an apprentice carpenter and quickly advanced to a leadership position. In 2016, Tyler became a co-owner of D&D and now oversees the development of all projects including site meetings with the entire construction team as well as the clients. He provides assistance and consultation as needed. Tyler resides near Oostburg with his wife, Tannie, and two sons, Landon & Koen.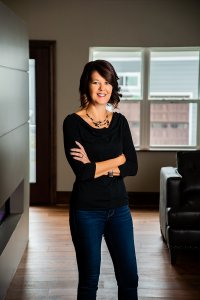 Kate started in the construction field in 1993 working for her father. She joined the D&D team in 2001 as an officer of operations. In 2016, she and Tyler purchased D&D as co-owners. Kate works closely with clients from the first inquiry to completion. She takes a personal approach enabling clients to visualize their space while carefully selecting finishes per design specifications and budget. Kate lives in Plymouth with her husband, Troy. They are parents to a son Dillon, and a daughter, Peyton.
As the owners of D&D, Kate and Tyler  work closely with you throughout the design and construction process to ensure expectations are exceeded at every turn. Kate will be along side you, helping with your home transformation selections, to ensure they match your style and budget. Once construction begins, Tyler and his experienced crew focus on quality and attention to detail.
Both are and will be here for you every step of the way – putting you first so that you can enjoy the home you've always wanted.